Haircuts and Hair Styling
Women $45.00 Men $25.00 Girls $35.00 Boys $20.00 (12 and under)
See what everyone has been talking about with my great precision haircuts and hair styling services. I will listen to understand your needs and desires and come up with a style or cut that is just right for you. The scissors don't come out until we understand one another.


Hair Color
$65.00 and up
Coloring your hair is perhaps the quickest and most dramatic way to change your look. Add some spice to your look and enhance your current hairstyle. Hair color works great to create a new look or cover gray hair.
*Discounts on color given when highlighting and coloring at the same time.

Couture Styling and Up-Do
$35.00 and up
Make sure you have the perfect look on your special day.
Preparing your hair for a special occasion can make for a lot of stress and pressure. So why not leave the work to me? Salon Indulgences can make sure that you have that perfect look for your prom, graduation, work function, party, or even just a special dinner. Make sure you stand out at your next special event!

Brazilian Blowouts
$150.00 - $250.00
Is your hair too frizzy or curly? Or are you just tired of flat ironing? The Brazilian Blowout actually improves the condition of the hair by creating a protective protein layer around the hair shaft to eliminate frizz and smooth the cuticle.
The end result is smooth, healthy, conditioned hair with radiant shine.
Highlighting
$85.00- $120.00
Is your hair looking tired, bland or flat? Forget the flat, single-tone dye job of the past - the hottest hair fashion these days is highlighting and low lighting. Today's tones are pronounced and eye-catching.
*Not sure if your ready or have the time for a whole head of highlights? Try a few foils and see what you think. $10.00 a foil.
Facial Waxing


Eyebrow shaping $15.00 Upper lip $10.00 or $20.00 for both

Waxing is the most effective, longest-lasting temporary hair removal technique available. When wax is warm, it enters the follicle, allowing the hair to be pulled out from the root. New hair does not grow back in the waxed area for three to eight weeks. Waxing removes the hair and dead skin cells leaving the skin smooth and soft.


Deep Conditioning Treatment

$25.00 - $35.00

Daily heat styling and the use of hair products can wreak havoc on your hair.
Combat the damage of chemical treatments, coloring, heat styling and environmental pollution by deep-conditioning your hair on a regular basis. This will help replenish lost moisture and keep locks shiny and resilient.

Hair Products
Enjoy Haircare - Amazing new technology to create a highly versatile hair care system for all hair types, textures, styles and chemical care needs. Simple as 1-2-3 to cleanse, repair, moisturize and equalize your hair for that every day salon look. Enjoy Haircare is a unique line of hair products that was developed for your simple everyday needs. Containing no sulfate in the shampoos, Enjoy products lock in hair color and give your hair strength without harming or stripping your color treated hair. Enjoy uses their Cleanse Sensor Technology to ensure proper treatment of your hair type.
For more product information please visit their website:
www.enjoyhaircare.com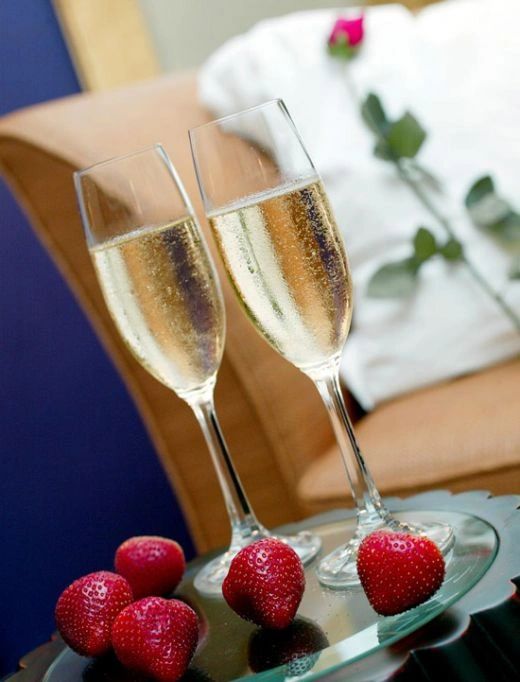 **Indulge yourself in a complimentary beverage with every service... relax with a glass of champagne, beer or your choice of bottled water, coffee, or tea.
LET ME PAY YOU!
*** Most of my clientele comes through referrals from loyal clients. I believe the best compliment someone can give is their loyalty and the referral of friends, co workers, and family. As a thank you , those clients will receive a gift card for $20.00 off of any service to use anytime! Take a few extra business cards or referral cards next time you leave... your next haircut could be on the house!



Call now for an appointment!
Salon Indulgences
(619) 808-6638
Nikki@nikkisnell.com